For the nail art obsessed among us, Fashion Week is prime time to steal new inspiration from the runways. But, it's also a great time for learning new tips and tricks for achieving the DIY nail art of our dreams — from something as subtle as an inverted French to something more intense, like hand-drawn animals.
We went backstage to learn all of the secrets from some of the best manicurists in the business this Fall 2016 season, and are sharing them all with you. Up your nail art game with these hacks from the pros.
Get a Flawless Sheer Mani, Every Time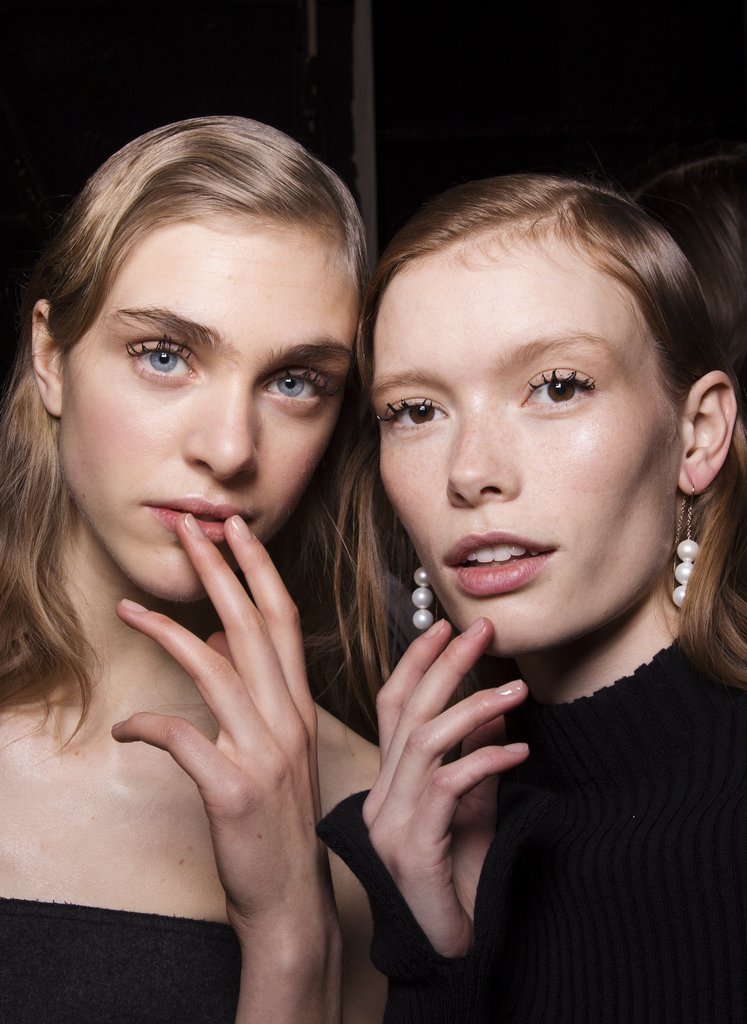 Even when you're simply doing a sheer manicure or classic top coat, ensure that you're cleaning up any "issues" on your nail first. Shiny top coats help to blur any errors, but trendy mattes can make issues stick out. We chatted with Deborah Lippmann backstage at Jason Wu (where the nail was a classic, shiny nude). She told us that you need to use a ridge-filling base coat every time you do a sheer or matte manicure, or else you end up seeing every nook and cranny.
Upgrade Your Art With Delicate Stars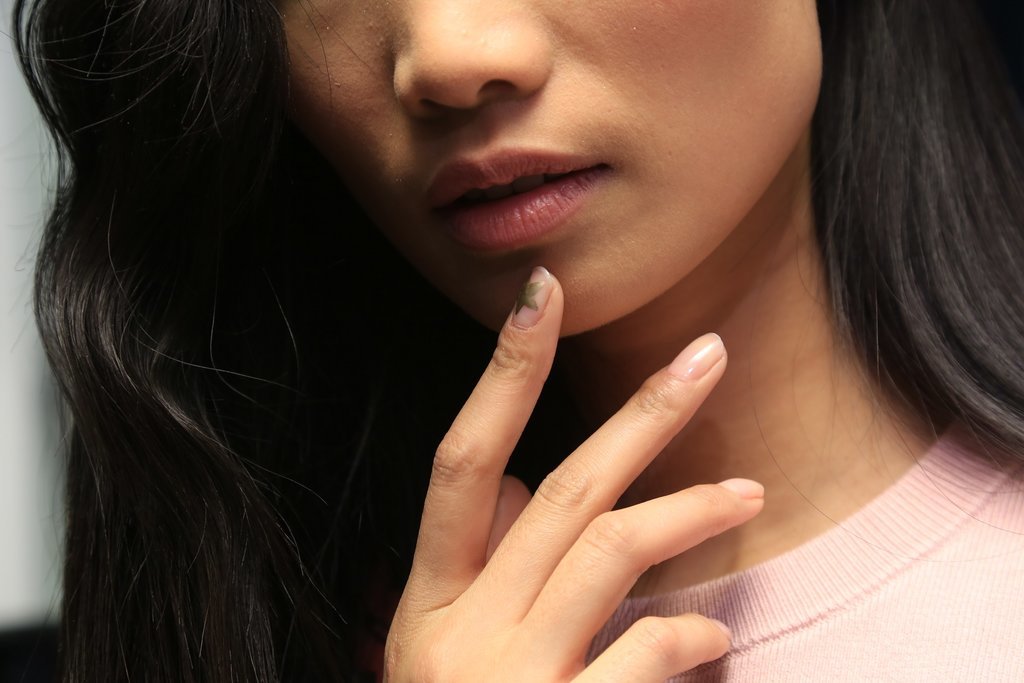 Manicurist Michelle Saunders, who led the team for Essie at Jenny Packham's Fall 2016 show, said it herself: even nail art can work for the red carpet, and these gorgeous little gold stars definitely upgrade a look. Have a fancy event? Use a striper brush and outline a five-point star on one nail. Saunders recommends to draw it all in one line, dragging the polish along, instead of stopping and starting along the way.
Make 3D Nail Art With Nail Tips
Nail artist Naomi Yasuda, working with China Glaze, took art to an entirely new level backstage at Opening Ceremony by reinventing the French nail tip. Yasuda cut the tips to look like they were "melting" and painted them silver and simply glued them on with nail glue to an already painted nail. She said that this optical illusion can be a great added dimension for DIY art if you're up for it, and it's simply a new way to update your tips!
Finally Master an Ombré Manicure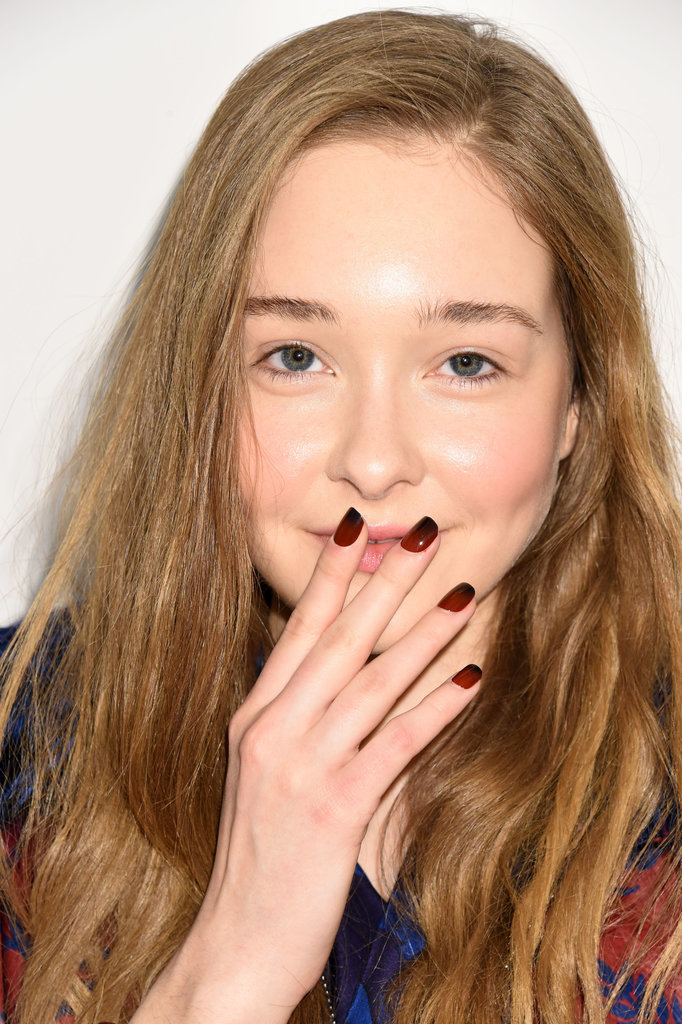 Manicurist Danielle Candido with Morgan Taylor taught us how to finally nail the DIY ombré backstage at Tanya Taylor. Tear a corner of your makeup sponge off (the soft, fine ones will give you a delicate fade; the ones that are more porous will give you a more intense fade). Then, paint your polish directly onto the sponge, and dab it once on another surface. Next, gently press it into the nail at a 45 degree angle — never put it flat onto your nail or you'll simply get a straight line. Continue up the nail until you have your desired design.
Get the Perfect French Tip Every Time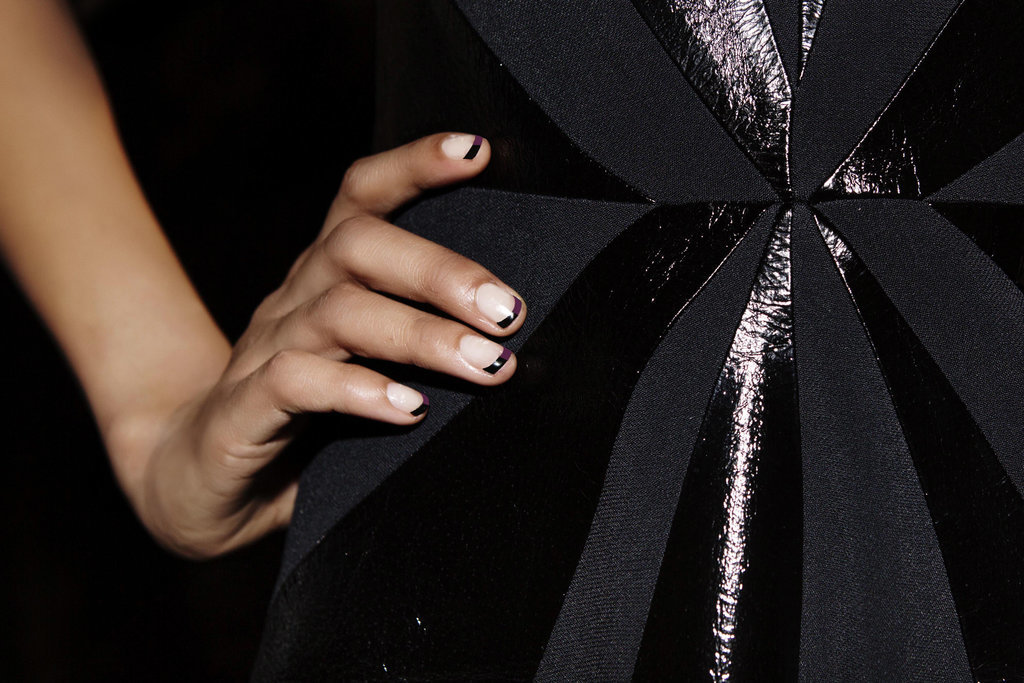 Manicurist Madeline Poole, who led the team at Cushnie et Ochs with Christian Louboutin polish, created a new spin on the classic French tip by splitting it down the middle with a deep purple (Lady Page) and a black (Khol). Poole suggested using paper reinforcements to copy the look at home and just wait a good few minutes for the polish to dry before peeling the sticker off.
Get a Clean Edge on Your Dark Manicure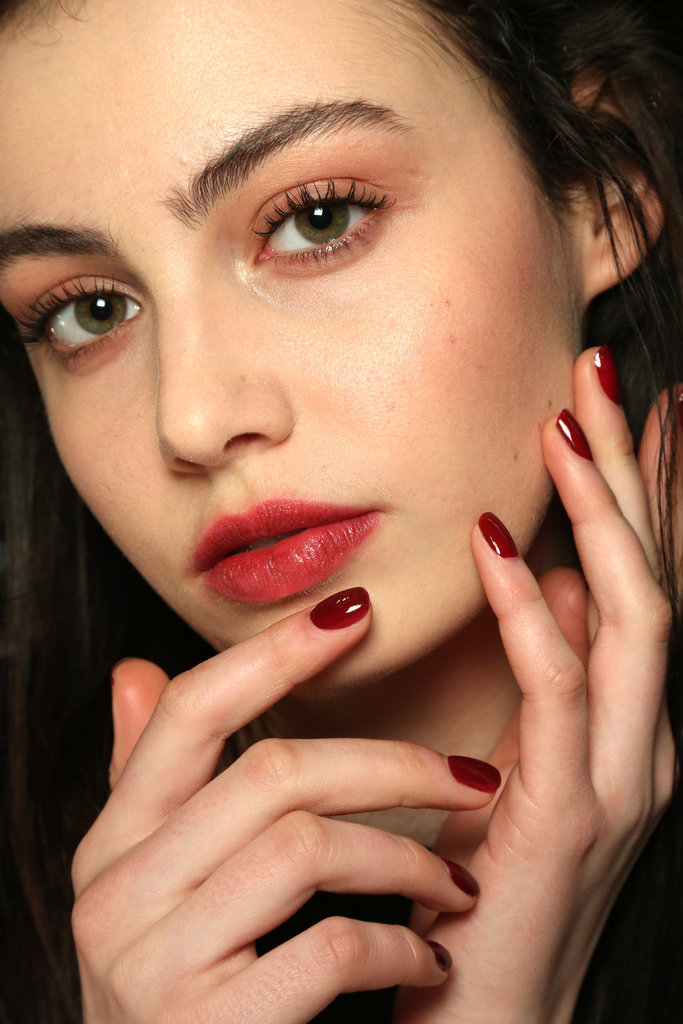 If you want to attempt a dark color at home, you can, without the mess. Lead manicurist Sunshine Outing for Zoya told us to just simply use tape on both sides of each nail, then let everything dry well before pulling them off. You'll have a crisp, clean dark mani in no time!
---
Read full story on Popsugar.com